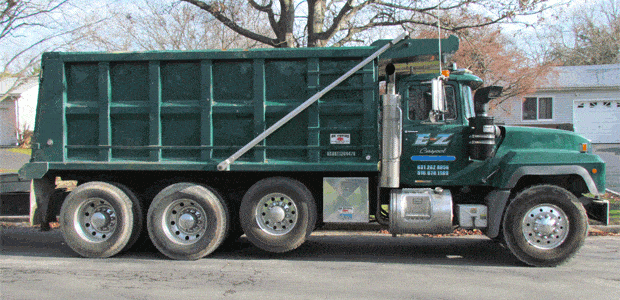 ---
New Cesspool Installations
---
EZ Cesspool Sewer & Drain provide expert Cesspool Repair Service including installation of new septic system. We can easily assist you along with your cesspool structure fixture or setup a completely new structure. We can even layout a structure to fit your needs! Using our pointers and filling up service, we could assist you in making sure that solution hangs around a life time.
If you have any questions or concerns regarding our cesspool repair service or septic system maintenance, please feel free to contact EZ Cesspool.
Nassau: 1-516-676-1199
Suffolk: 1-631-262-8956
---
What causes septic systems to fail?
Typically, a high volume of activity or neglected septic maintenance will be the primary cause of septic system failure. That is why routine maintenance is so critical to preserving the health and functioning of cesspools and septic systems at large.
Make sure you implement annual inspections of your cesspool and septic system, in order to assess the functionality of your current system and gather a professional assessment.
Make sure your tank is pumped regularly to ensure removal of waste that might clog the disposal field. It's important to note that the frequency of pumping is dependent upon the size of the system and the number of individuals utilizing the system.
Consider pumping more than once, annually, if you possess a garbage disposal.
Ensure the accessibility of the septic tank covering, for future pumps and maintenance inspections.
Consider promoting your cesspool system to a septic system, if possible.
Do not use water excessively.
Employ biodegradable products that do not kill the good bacteria in the system.
Make sure all water flows away from the disposal field, including deflection of surface water, roof drains, sump pumps.
Use sink disposals minimally, as they add solids and grease to the system.
Flush the toilet to dispose of waste that belongs in the toilet ONLY. Any chemicals that do not belong in the toilet might deplete the bacteria that work to keep your system functioning normally.
Cover the septic area with grass ONLY, as it aids in water removal and erosion prevention.
---
What exactly is a cesspool and how does the septic system work?
The cesspool systems that service our homes and businesses play a fundamental role in accumulating waste in a healthy, functional manner. A tank exists inside the septic system, which works habitually in breaking down toxic solids and transmitting the liquids to a dispersal field. At this stage, a number of environmental factors must be operating with fluidity, in order for the cesspool to function. There must be enough soil, a low-density system, and enough distance between the dispersal field and the water table.
A healthy septic system will be fully capable of reducing more than 90% of the Nitrogen from the pollutants inside the system. If the septic system is failing, only 10-40% of the Nitrogen will be reduced from the pollutants in the system.
For failing cesspools, this essentially means that pollutants are being readily released into the atmosphere. Further, the groundwater possesses increasing levels of chemicals, which might very well contaminate the ground and/or surface water that we inhabit. If you are in need of cesspool repairs please contact us.
We're proud to serve the NY and Long Island areas and to be able to offer you the best and most experienced septic tank pumping, cleaning and repair technicians around.
We're Available 24/7 For Emergencies
Ranked #1 Best Service
Residential & Commercial Cesspool Inspections
Nassau Clients Call 516-676-1199. Suffolk Clients Call 631-262-8956.